Interested in joining TFW Mahopac?

Request more information!
Highly qualified fitness coaches leading functional group fitness classes in the Putnam County area.
A Complete Fitness System
Functional fitness through group coaching & classes, based locally in Mahopac!
Proven over 17 years, training top Athletes & Fighters
Helping +10k people everyday, burn fat & build muscle
Fitness Coaches that are Highly Certified
All Motivation with Zero Intimidation
The friendliest gym and fitness community in Putnam County!
The best & friendliest, functional fitness program in the county is located right in Mahopac! If you're not close by and live in Westchester County instead, try out our affiliate gym, TFW Briarcliff. No matter which gym you choose, our group fitness classes are designed to get you the RESULTS you desire from your fitness goals.
At TFW, we define a warrior as anyone that is prepared to work hard and develop oneself in an effort to battle against his or her particular challenges in life. The daily workouts of the TFW system are designed to develop the muscular strength and mental fortitude for you to take on those challenges.
What separates the TFW system from other training programs is its holistic approach to training. Although TFW encompasses detailed warmups, speed training, strength training, endurance training, flexibility work and nutrition all of which are based on a comprehensive evaluation process, perhaps the most important component of the system is its motivational approach.
​The training modalities are all applied based on the 12 guiding principles that are the philosophical foundation of the TFW system.
As a result of this principle-centered approach, the TFW system offers endless variety while still focused on producing constant gains.
"​TFW is not designed as a sport or competition, but focuses on you competing against yourself."
Our Fitness Mission and Message
for our local members & warriors in Mahopac
The History of Training For Warriors (TFW)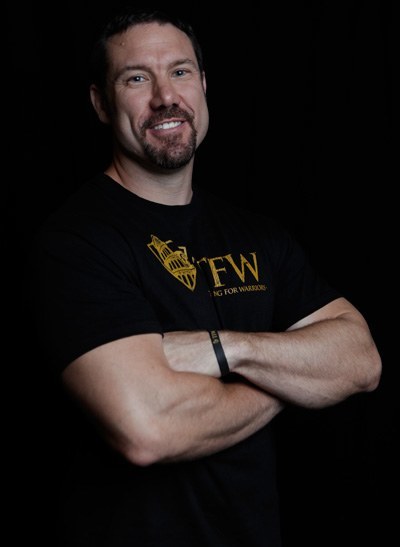 The Training For Warriors system is a fitness program originally created for some of the best combat athletes in the world more than 15 years ago. But over that time, it was recognized that the training methods of the TFW system can benefit anyone looking to lose fat, build muscle and feel good. Now with 200 affiliate locations in 30 countries, tens of thousands of people per day are using the TFW system to bring their fitness to another level.
After over a decade of proving TFW can increase the performance and self-esteem of the world's top athletes, people realized that you do not have to be a fighter to use the TFW system, but you do have to want to Bring Out The Warrior Within.
Start learning how to Build Muscle, Lose Fat and Feel Good
Visit the TFW Mahopac Fitness BLOG

Are you putting in the effort at the gym but still not seeing the numbers on the scale budge? It's time to uncover the hidden factors that may be sabotaging your weight loss progress. Here are six...
read more